09:15
Electric dreams
In a sign of how the acceptance of clean energy is becoming mainstream, the motor industry, long the preserve of so-called "petrolheads" has accelerated plans to go electric, and consign the combustion engine to history.
Many of the biggest car manufacturers now have teams in the Formula E electric racing championship, the only sport to be certified net zero carbon since its inception.
Before this event starts, take a few minutes to listen to this episode of the flagship UN News podcast, The Lid Is On, in which we spoke to some of the major players involved in Formula E, to find out what the sport, and the industry, are doing to popularise the idea of electric transport.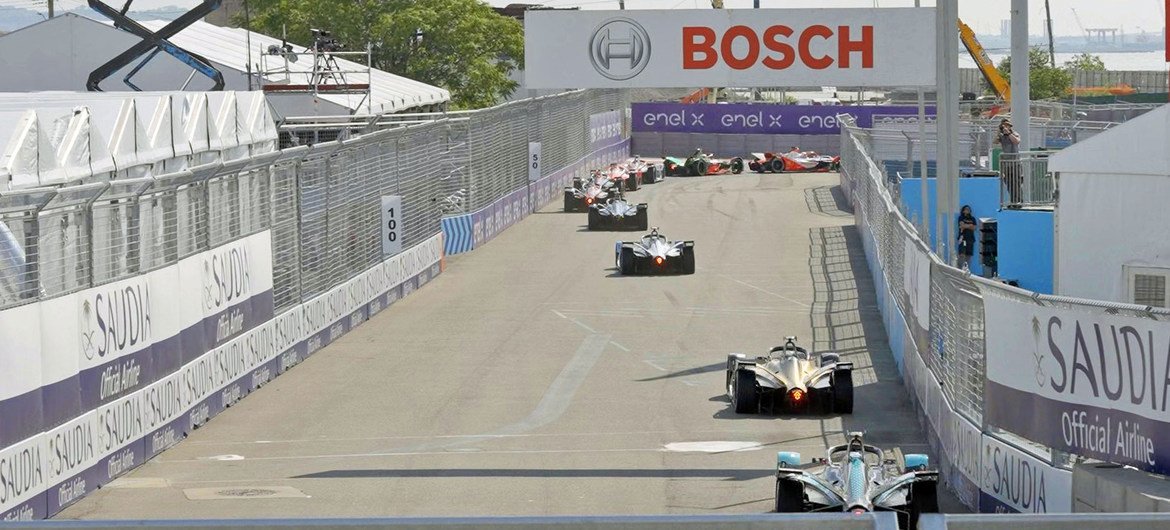 09:00
The Energy Compacts
"The clean energy revolution & net-zero transformation isn't a hardship. It's an opportunity."

Ahead of the High-Level Dialogue on Energy, US @ClimateEnvoy John Kerry urges countries & businesses to join the energy revolution. Join us at #HLDE on Friday: https://t.co/SlJNaI1st8 pic.twitter.com/ZahA1Xu5Ku

— UNDP Climate (@UNDPClimate) September 20, 2021
Several energy commitments were already made in the months building up to today's event. Back in June, some 50 ministers outlined plans to reduce emissions, and ensure that all people, especially those in developing countries, have access to sustainable electricity.
National Energy Compacts – voluntary actions pledged to achieve clean, affordable energy for all by 2030 – were previewed by ministers from Brazil, Denmark, the Dominican Republic, Germany, India, Nauru and the Netherlands.
An Energy Compact setting a regional target of 70 per cent renewable energy in the power mix for Latin America, was signed by Chile, Colombia, the Dominican Republic and the Inter-American Development Bank, with other countries in the region invited to join.
Important commitments came from The IKEA Foundation and The Rockefeller Foundation, which announced plans for a $1 billion fund to boost access to renewable energy in developing countries; from GOGLA, a global association for the off-grid solar energy industry, which committed to delivering improved electricity access for 1 billion people by 2030; and the Association for Rural Electricity, which said it would work with the private sector to deliver sustainable electricity services to at least 500 million additional people.
More high-profile commitments are expected today, so watch this space!
08:45
A big ask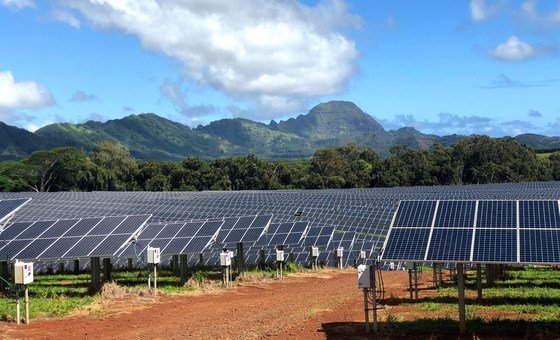 To have any chance of beating the climate crisis, it will be essential to radically upend the energy mix, slashing the proportion of fossil fuels that currently dominate energy production, and ramping up the use of renewables.
This is a big ask, and will require a significant step up in political will for change. Today's event is taking place during the high-level General Debate of the UN General Assembly, which saw important commitments made by China and the US, the world's largest economies, towards advancing the transition towards a clean economy.
US President Joe Biden committed to significantly increase the country's international climate financing to approximately $11.4 billion a year, a proportion of which will go towards ramping up investments in renewable energy sources.
China's leader, Xi Jinping, used his address to the General Assembly to announce end all financing of coal fired power plants abroad and, instead support green and low carbon energy.
In a statement released in response to the U.S. and China announcements, UN chief António Guterres flagged that there is still a long way to go and that, based on Member States' current emission reduction commitments, "the world is on a catastrophic pathway to 2.7 degrees of heating".
This is the backdrop to today's conference, which is expected to see several new energy commitments made. Stay with us for the highlights!
08:30
Welcome to this LIVE blog of the High-level Dialogue on Energy, which begins in about an hour's time (that's 09:30 Eastern Time) 
It's being billed as an important opportunity to decisively split from the world's dependence on fossil fuels, but will commitments on clean energy made at the UN in New York be enough to halt the rise in global temperatures?
Over the next few hours, we will take you through some of the most important commitments being made by world leaders, and the difference these Energy Compacts will make to the planet, and to people's lives. We'll hear from UN Secretary-General António Guterres, the President of the General Assembly, Abdulla Shahid, as well as business and youth leaders.